Lab grown Jewellery manufacturer designs high-quality and trending Jewellery for Karma Designs. We supply the best quality Lab grown Jewellery to our clients.
The lab grown diamond Jewellery is available in different designs, shapes, color and carats.
Karma Designs is a well-known supplier and exporter of lab grown gold diamond Jewellery. Moreover, Karma Designs offers the finest range of lab grown silver Jewellery, lab grown studded Jewellery, CVD Diamond Jewellery and more. Our designs are known for their superior quality, unique design and unmatched elegance.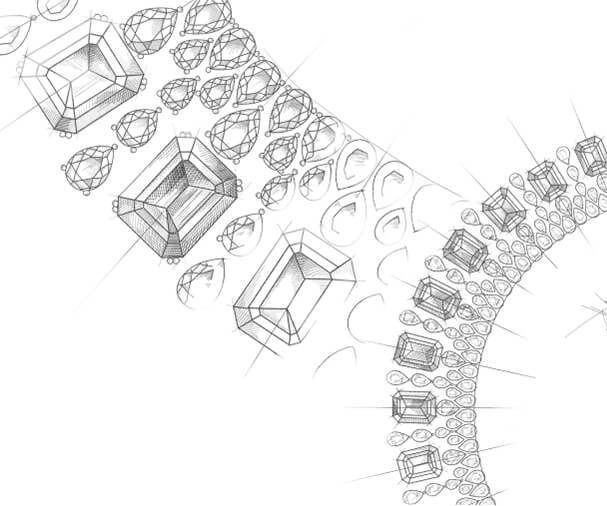 Our jewellery is high in quality and it has been designed with your comfort in mind by our experienced designers and craftsmen who have put in years of experience in making Lab grown jewellery.
Many small jewellery businesses want to sell diamond studded jewellery to their customers. Karma Designs helps small Jewellery businesses in USA, UK and Canada to get the most affordable and high quality lab grown jewellery.
Lab grown jewellery is made using advanced technology and sustainable practices that create stunning pieces that are both beautiful and socially responsible. As a result, lab grown jewellery manufacturer are becoming increasingly popular in the jewellery industry.
Lab grown jewellery provides a more ethical option that is both unique and cost-effective. It is produced with less environmental impact and is free from the unethical practices of traditional mining. Additionally, lab grown jewellery can be customized to create unique, one of a kind pieces.
You can contact us to book an appointment. You can inform us for any custom designed jewellery requirements.
With over 20 years of jewellery manufacturing experience, Karma Enterprise Known as Karma Designs range of artful jewellery is now available for small jewellery businesses. Our quality range of Lab Grown Jewellery is a favorite among celebrities and media personalities.
Fill This Form To Book An Appointment With US