Ethical jewelry Supplier has become increasingly popular with consumers who are seeking to make conscious decisions about the products they purchase.
Consumers are becoming more aware of the impact their purchases have on the environment and labor practices, and they are increasingly looking for ways to make sure their purchases are ethical.
Ethical jewelry not only supports sustainable practices but can also be a meaningful way to express personal style and values.
Jewelry is an important part of many people's lives, from special occasions to everyday wear.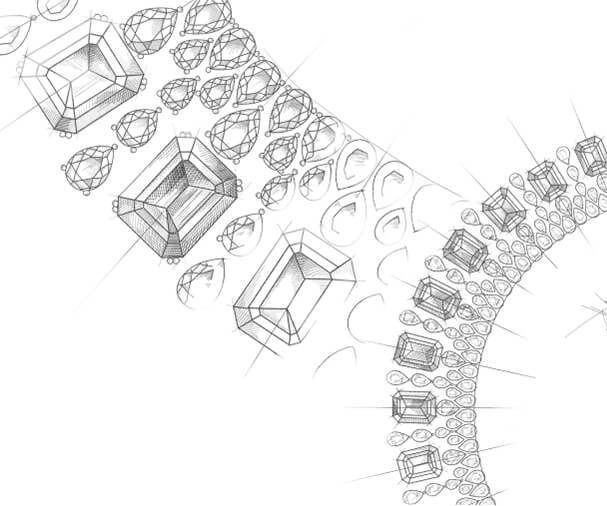 As more people become aware of the environmental and social impacts of the jewelry industry, there is an increasing interest in finding jewelry that is ethically sourced from a Ethical Jewelry Manufacturer who takes responsibility for their product.
Having ethical sourcing practices is increasingly becoming a priority for businesses, especially those that are into jewelry.
Consumers are more aware of the need to build a more sustainable future and to make sure that their purchases are contributing to the wellbeing of society, especially the communities where the jewelry is sourced.
Responsible Jewelry Council Manufacturer -
Karma Enterprise is a RJC manufacturer. Karma Enterprise is a member of the Responsible Jewelry Council, London.
We are a proud member of the Responsible Jewelry Council (RJC), our company is dedicated to upholding the highest standards of ethical practices in the jewelry industry. We are Ethical Jewellery Manufacturer, Ethical Jewellery Supplier and Ethical Jewellery Wholesaler in India.
Karma Enterprise is a Responsible Jewelry Council Manufacturer in India, we are committed to sourcing and crafting jewelry that meets the quality requirements set by the RJC.
Our products are not only exquisite in design but also responsibly sourced, ensuring that they have been procured in an environmentally and socially responsible manner.
We take great pride in being a Responsible Jewelry Council supplier, providing our clients with RJC approved jewelry that aligns with their values.
Our status as a Responsible Jewelry Council approved vendor underscores our unwavering commitment to transparency, sustainability, and ethical business practices.
By choosing us, our clients can be confident that they are investing in jewelry that is not only beautiful but also responsibly produced.
Karma Enterprise exports RJC approved jewellery to the clients in USA, UK, Canada and Other Countries.
Karma Designs is one of the leading Ethical Jewelry Supplier in India.
Our headquarter is located in Ahmedabad, Gujarat.
An ethical jewelry supplier is one that is committed to sourcing their raw materials responsibly, ensuring that their workers are treated fairly, and producing their jewelry in an environmentally responsible way.
If you are looking for ethically sourced jewelry suppliers, then you can check our ethical jewelry. Karma designs provide beautiful and unique jewelry pieces with a commitment to responsible sourcing.
You can check our products for more information. You can contact us directly to book ethical jewelry for your jewelry business.
You can contact us to book an appointment with us. Please follow us Instagram for all the latest updates of Karma designs.